Aspen is a stunning, welcoming mountain town in Colorado. Many flock here to admire the breathtaking views and visit the high-end restaurants and boutiques, historical landmarks like the
Wheeler Opera House
, and cultural attractions like the
Aspen Art Museum
. Whether you're swishing down the slopes, shopping for that perfect gift, or looking for homes for sale in Aspen, nothing goes better with a day in Aspen than a trip to one of the fantastic coffee shops nearby. Read on to find out more about the trendiest, coziest coffee shops in town!
1. Local Coffee House & Eatery
Topping the list is the
Local Coffee House & Eatery
. Charming and pleasant, this favorite spot roasts its coffee beans on-site and offers a coffee subscription for the discerning coffee drinker. Specialty drinks include the Tombmaker, made with oat milk, turmeric, simple syrup, and Makers Mark, or the Irish Fleecer, a flat white drink with Jameson and Irish Cream. The Local Coffee House & Eatery serves a light menu until 2 pm with favorites like avocado toast, southwest sunrise burritos, an assortment of paninis, and scrumptious yogurt bowls. Located at 614 East Copper Avenue next to the
Mezzaluna
restaurant in downtown Aspen, it's convenient to nearby shopping.
2. Ink Coffee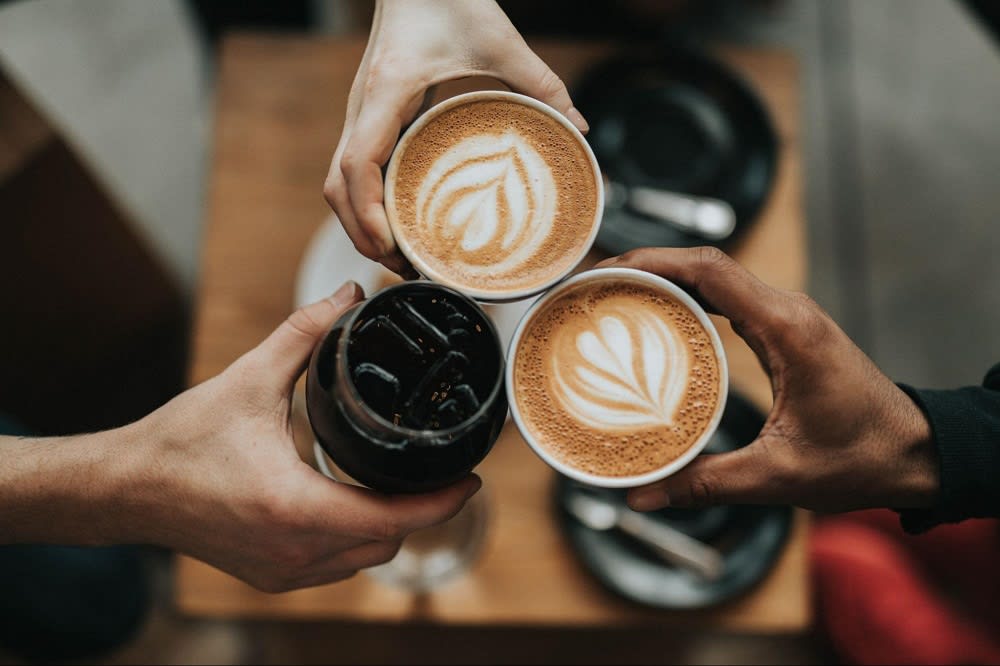 Local to Colorado,
Ink Coffee
is another Aspen fan favorite. They serve coffee from around the world and freshly roast their own beans five days a week. The company has several shops all over the Denver area. The Aspen location serves an eclectic array of coffee drinks and is famous for its burritos and lattes. Some favorites include the Blended B&B, a mixture of espresso, chocolate, skim milk, and ice; the Avalanche Latte, a blend of coffee, espresso, steamed milk, and white chocolate flavoring; Organic Bliss Carrot Nut Teabread, and the gluten-free lemon-poppy raspberry pastry. Ink partners with Socially Conscious Coffee to source beans from farmers who are given education, health care, and environmental programs.
3. Paradise Bakery & Café
Paradise Bakery & Café
is a must-visit when in Aspen. They serve a delicious array of lattes, cappuccinos, Americanos, and flat whites as well as an entire display case of scrumptious pastries, muffins, brownies, and croissants. Favorites include their signature Raspberry Mocha Paradise Latte, which pairs nicely with the house's favorite raspberry bar. Paradise Bakery & Café also serves ice cream, and they are well-known for their dessert drink, the Affogato, which is espresso drizzled over creamy gelato. Located at 320 S. Galena Street, this coffee shop is a local favorite!
4. Bear Den Aspen
This charming coffee shop is an idyllic corner bistro in downtown Aspen at 301 E Aspen Ave, a block from the
White House Tavern
and Main Street. They offer a full coffee menu, including special drinks with homemade flavorings such as cardamom, vanilla bean, and lavender, as well as a variety of delectable pastries such as tarts and cakes.
The Bear Den Aspen
is a quick and casual café that will keep your momentum going while you take in the sites and events in Aspen!
5. Jour De Fete
A family-owned French café, the
Jour De Fete
is located in a prime spot right from the
W Hotel Aspen
. They offer an all-encompassing menu that includes breakfast, lunch, hot entrees, and a wide selection of coffee drinks. Consider the cinnamon French toast, Huevos Rancheros, sandwiches such as the Daniele (breaded chicken breast, marinara sauce, and melted provolone), a variety of fresh salads, warm and savory soups, and family-style meals such as homemade lasagna and quiche. Coffee drinks include lattes, Americanos, cappuccinos, macchiatos, and more!
6. Felix Roasting Co.
Nestled inside the historic
Hotel Jerome
at 103 S Mill Street, the
Felix Roasting Co
. offers a full menu of specialty coffees from espresso to lattes, homemade syrups, tonics, housemade non-dairy kinds of milk, and spice blends as well as refined treats to complement your drinks. The Felix Roasting Co. has a charm all of its own; with its rich historical roots and modern luxury amenities, it is a beautiful coffee shop to sit and sip your favorite coffee drink.
7. Aspen X Café
The Aspen X Café
is only a four-minute walk from the
Aspen Art Museum
and is a retail store as well as a café. One of the newest cafés in Aspen, The Aspen X serves Lavazza Italian Coffee, gourmet local pastries, and savory snacks to pair with your favorite drink. Enjoy your morning cappuccino while browsing the shop for a relaxed outing! As a special treat, you can pick up a selection of
Laduree Parisian Macarons
in an elegant cart outside the shop.
8. Gorsuch Ski Café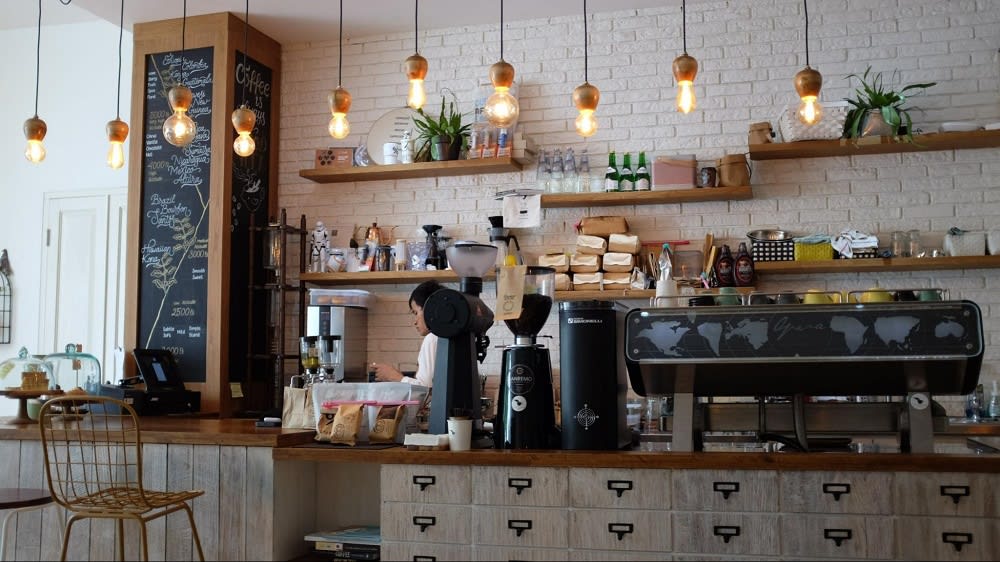 If you intend to hit the slopes, the Gorsuch Ski Café is for you. Located steps from the
Silver Queen Gondola
, the
Gorsuch Ski Café
offers delicious, convenient coffees, lattes, and cappuccinos. If you're feeling hungry, they have a full menu of sweet and savory indulgences from spinach and feta croissants to chicken pot pie — as well as selections from the bar such as mimosas and specialty beers.
Gorsuch Ski Shop
is their full-service ski shop offering rentals for the whole family.
Aspen real estate
If you've fallen in love with this beautiful mountain town, there are
351 homes for sale in Aspen
in some of the best neighborhoods, including Downtown Aspen, Centennial, and The West End. If you're considering a move to Aspen and are interested in learning more about Aspen real estate, you'll want to get in touch with the trusted and knowledgeable realtors at
Saslove & Warwick
for all of your real estate needs.