Aspen is world-renowned for its spectacular scenery and outdoor recreation opportunities. And while many tourists flock to Aspen to experience its majestic beauty, an increasing number of people are choosing to relocate here permanently. If you're thinking about moving to Aspen, there are a few things you should know.
Why is Aspen a great place to live?
There are many reasons why Aspen is a great place to live. The scenic beauty, endless outdoor recreation opportunities, and friendly, small-town atmosphere are just a few things that make this a desirable place to call home.
There are also many cultural and social activities in Aspen, and the community is very supportive of the arts. In addition, Aspen is a healthy place to live, with plenty of outdoor activities to keep you active.
Aspen real estate
is also a sound investment, with values increasing above the national average. Aspen houses range in style and price, from modest mountain cabins to luxurious ski-in/ski-out estates. Whether you're looking for a primary residence or a vacation home, Aspen has something to offer everyone.
One thing people worry about before moving here is the weather. While it's true that Aspen experiences cold winters, the summers are generally mild and comfortable. The weather is one of the things that makes Aspen such a desirable place to live.
The rich history of Aspen
Aspen was first settled in the late 1800s as a mining town, and the rich history of this unique community is evident in its many historic buildings and landmarks. Back when Aspen was a mining town, the wealth and power of the community were concentrated in the hands of a few.
Today, Aspen is a more diverse and egalitarian community, but its rich history remains. If you're interested in learning more about Aspen's unique past, visit some of its historic landmarks, such as the
Wheeler Opera House
and the
Aspen Historical Society
.
The former is a beautifully restored theater that hosts various cultural events throughout the year. The latter is a museum that tells the story of Aspen's history, from its early days as a mining town to its current status as a world-renowned ski resort.
Things to do in Aspen
Aspen is an excellent place for outdoor enthusiasts, with plenty of opportunities for hiking, biking, skiing, snowboarding, and more. Situated in the Rocky Mountains, Aspen is also a great place for mountain activities such as rock climbing and camping.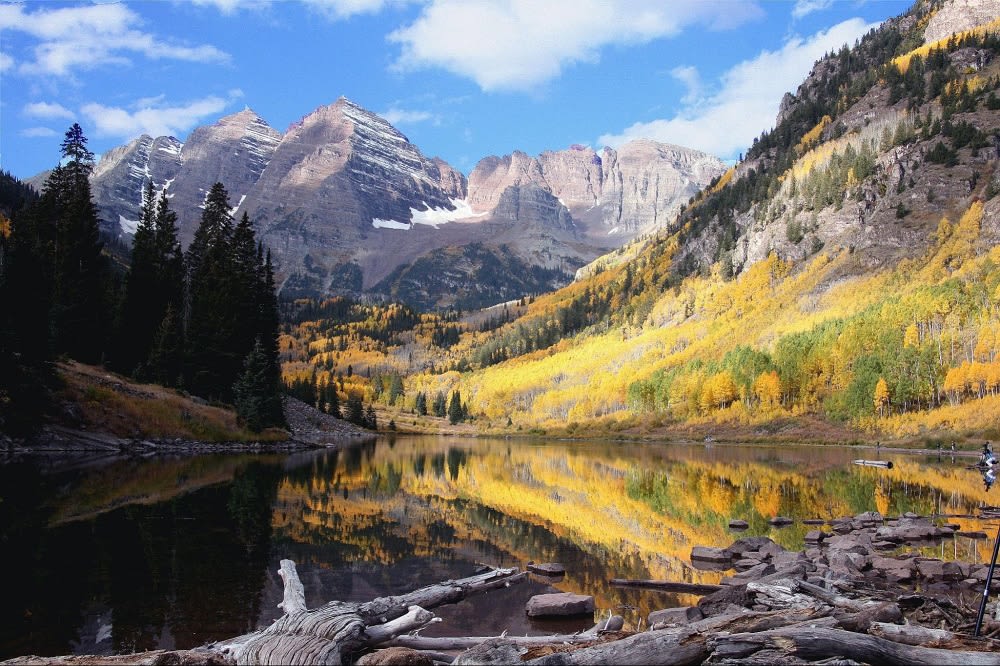 The Maroon Bells
, two of the most photographed peaks in the United States, are located just a few miles west of Aspen and offer some of the best hiking and mountain biking. In winter, Aspen's world-class ski resorts attract visitors worldwide.
In addition to its outdoor recreation opportunities, Aspen has a lively arts scene, with galleries, theaters, and music venues throughout the city. There are also several restaurants and bars in Aspen and a few shopping malls.
Visit the
Aspen Art Gallery
to taste the local art scene, see a show at the Wheeler Opera House, or enjoy a drink and live music at one of Aspen's many bars and clubs.
Where to eat in Aspen
Aspen is home to many restaurants, from casual diners to fine dining establishments. If you're looking for a quick meal, there are plenty of fast-food restaurants in Aspen and a few pizza places and sandwich shops.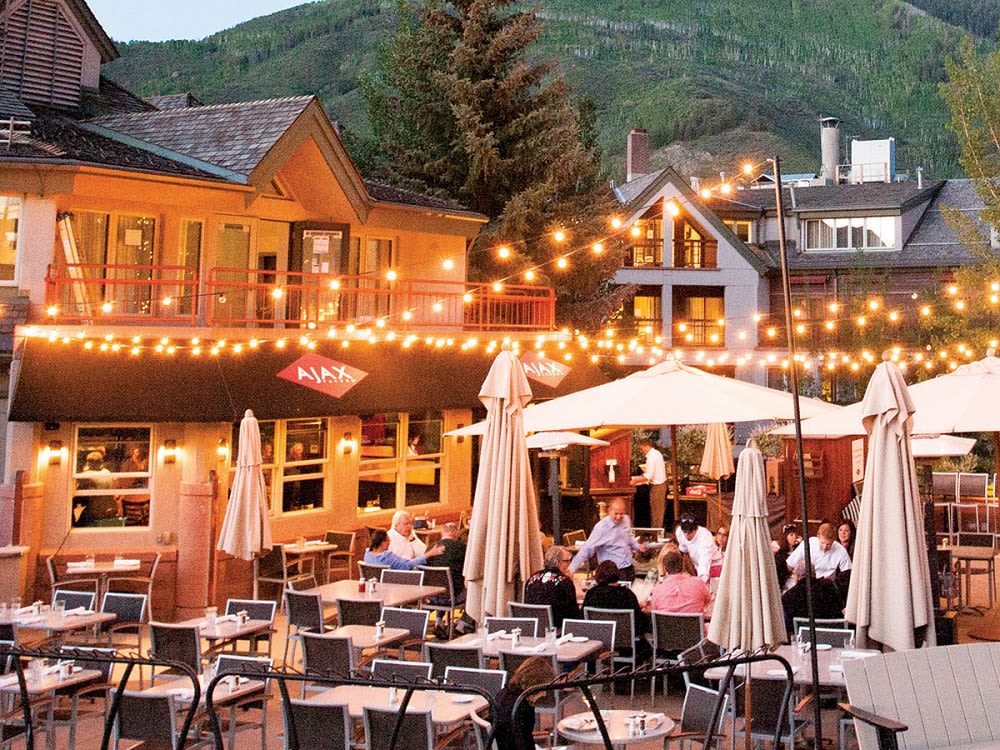 The Bear Den
is a popular local diner that offers homey comfort food, while the
Ajax Tavern
is a great place to enjoy a steak or seafood dinner.
For a more upscale dining experience, check out the
Matsuhisa Aspen
sushi restaurant. This award-winning restaurant is co-owned by celebrity chef Nobu Matsuhisa and offers a unique blend of Japanese and Peruvian cuisines.
Skiing in Aspen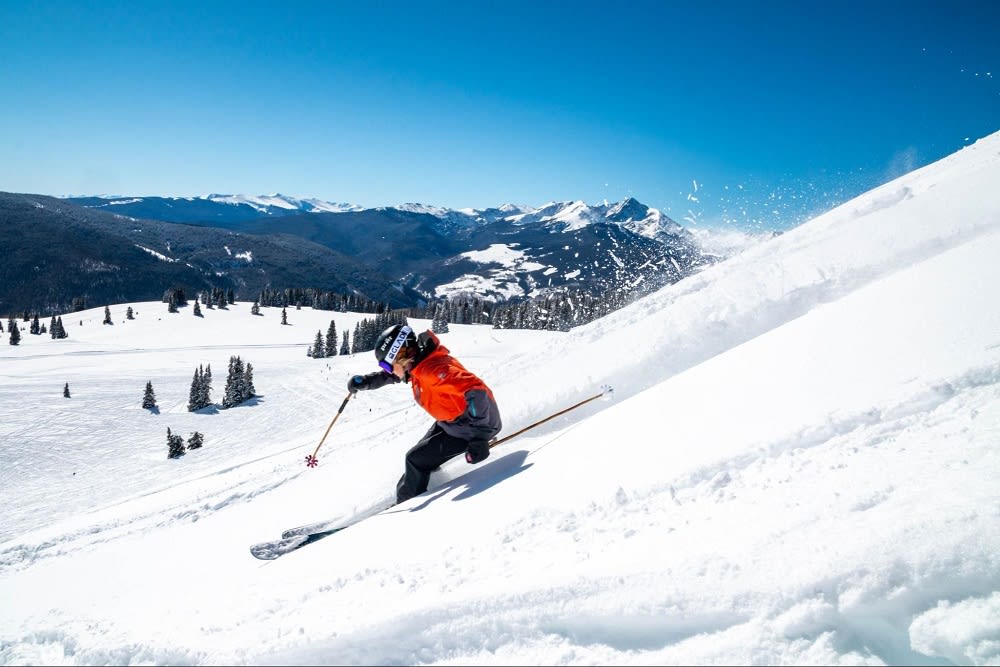 An Aspen relocation isn't complete without experiencing the world-famous Aspen skiing. Aspen is home to four world-class ski resorts: Aspen Mountain, Aspen Highlands, Buttermilk, and Snowmass.
Snowmass Ski resort
is the largest of the four resorts and offers something for everyone, from beginner to expert skiers. This resort is also home to the world's most extensive ski area, with over 3,000 acres of terrain.
Aspen Mountain
and
Buttermilk
offer ski and snowboard schools where you can learn the basics of these winter sports for those new to skiing or snowboarding.
Aspen Highlands
is a centrally located resort, just a short shuttle ride from downtown Aspen. Skiing at night is also a popular activity in Aspen, with most of the resorts staying open until after sundown.
Traveling through Colorado
The drive from Denver to Aspen is approximately four hours, but the views are well worth the trip. The route travels through Colorado's most scenic areas, including the Rocky Mountains and the Royal Gorge.

You can take several scenic routes to get to Aspen, so be sure to do your research and choose the path that best suits your interests. The traffic situation in town isn't bad, but it can get a bit congested on the weekends, so be prepared for some delays.

You can also arrive in Aspen by air — Aspen-Pitkin County Airport serves the area. This small airport offers direct flights from several major U.S. cities, including Chicago, Los Angeles, New York City, and San Francisco.
Downtown Aspen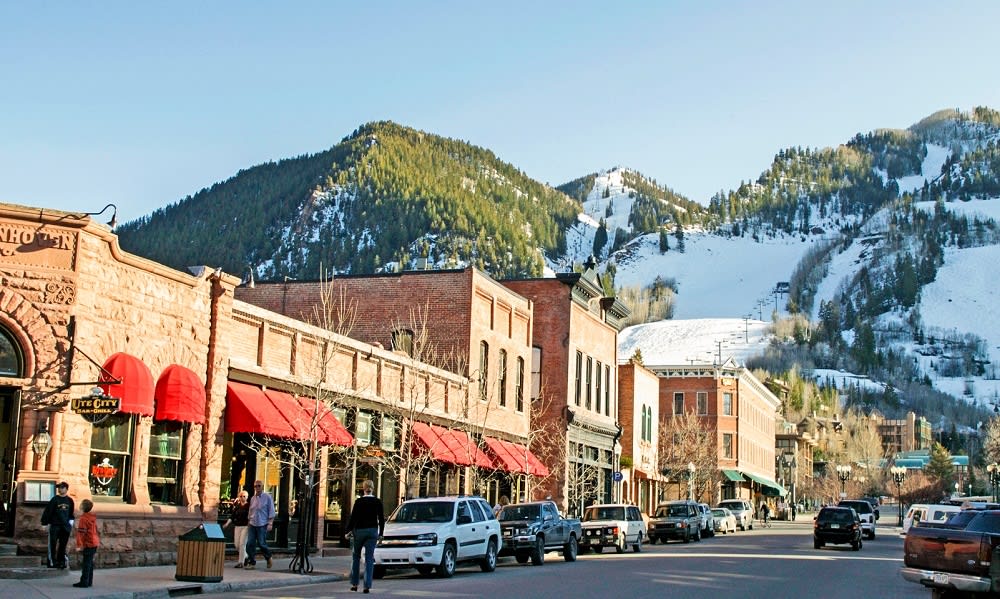 Anybody moving to Aspen will want to experience the lively downtown area. This vibrant neighborhood is home to various restaurants, bars, and shops. This is where you'll find most of Aspen's art galleries, theaters, and music venues.
The heart of downtown is highly walkable and is a great place to watch people pass by. Festivals like the
Food and Wine Classic
and the
X Games
occur in downtown Aspen and attract visitors worldwide.
The downtown area is alive with music and street performers on the weekends. Check out the
Aspen Market
on Saturday mornings for local produce, artisanal foods, and live music.
Working in Aspen
If you're relocating to Aspen for work, you'll be happy to know that the city has a diverse economy and many job opportunities. The largest sectors in Aspen are tourism, health care, and government.
The Aspen-Snowmass region is also home to several major companies, including Vail Resorts, Aspen Skiing Company, and Aspen Valley Hospital.
There are also several small businesses in Aspen, so if you're looking for a more intimate work environment, you'll find it here. Aspen is also a great place to start your own business — there is plenty of resources and support available to help you get started.
Aspen is also a great place to call home if you're a freelancer or remote worker. There are plenty of co-working spaces and
cafes
that offer free Wi-Fi and a comfortable workplace.
What is the tourist season like in Aspen?
If you're considering relocating to Aspen, keep in mind that the city experiences a high volume of tourists from November to April. That means that hotels, restaurants, and ski resorts will be more expensive, and it can be challenging to find parking.

If you're not a fan of crowds, you might be inclined to avoid Aspen during peak season. However, there are many things to do outside of the tourist traps in Aspen, so it's still worth a visit. That being said, socializing with tourists is an excellent opportunity to meet people from all over the world.
A tight-knit community
Finally, one of the best things about Aspen is its tight-knit community. Aspen is a small town with a population of just over 6,000 people — everyone in Aspen seems to know each other, and there's a strong sense of community spirit.

Helping thy neighbor is common in Aspen, so it's easy to make friends and get involved in the community. There are many opportunities to volunteer, get involved in local politics, or just meet for coffee.
Bottom line
As you can see, there are plenty of things to know before relocating to Aspen. The city has a lot to offer, from its vibrant downtown area to world-class ski resorts. Aspen is worth considering if you're looking for a place to call home.
Saslove & Warwick is the number one ranked real estate company in Aspen and can help you find the perfect home in this beautiful town.
Give us a call today
to learn more!