Even before the COVID-19 pandemic, the majority of home searches were conducted partially, if not entirely, online. In fact, the National Association of Realtors, or NAR, reported that the first step in the home buying process for 43% of recent buyers was to search for properties on the internet. 

During the ongoing months of the pandemic, sellers increasingly moved the home selling process online by utilizing technology as their primary marketing strategy. While having a physical 'For Sale' sign on any property is a good starting point, having a strong online presence will greatly increase your odds of selling your home as well as generating the highest possible offer. 

By utilizing the wide-ranging features of online listing, the home selling process becomes more flexible and efficient. If you have decided to list your Aspen home and have not yet decided on a marketing strategy, take a look at all of the benefits of marketing your home online.


Social Media Presence
Popular apps such as Twitter, Facebook, and Instagram are as prevalent in society as ever before. Not only do these apps allow an instant snapshot into people's lives, but they are also great for one important feature when it comes to digital marketing with real estate: sharing. By simply creating a post with a stunning picture of your home, this can be easily shared by anyone who sees it. This, in turn, can create a cascading effect and greatly increase the views that your property is receiving. Better yet, in rare cases, some properties can go viral due to unique features, garnering a wide range of eyes on your home.

The amount of outreach a social media page can gather is limitless. This is made possible by targeted or selective advertising. Using advanced analytics and algorithms, ads can be tailored to specific clients who are most likely to be interested in purchasing real estate. This can be accomplished by gathering information on potential buyers on the front end. Parameters such as age, gender, salary, geographical location, recreational interests, and internet searches can all be used to help determine if a person is likely interested in buying real estate. Further dialing in the process, the search can be narrowed to only those interested in mountain real estate or even specifically the Aspen area.

Digital marketing is a very measurable process. Being able to see the amount of traffic a post or advertisement has generated is also appealing. Goals can be set and measured as well. The cost of posting digital ads is also affordable. While all advertising has a cost associated with it, the cost of online marketing is significantly less than advertising through traditional media such as television commercials, billboards, and brochures.


Tools for internet outreach
By using a highly recognized platform with the appropriate account manager, it is not unrealistic to reach hundreds of thousands of users. Couple that with the use of hashtags in the Aspen area, and that would certainly increase the amount of positive exposure for the property. A hashtag is a searchable word or phrase that will bring potential viewers any post that contains the selected word or phrase. For example, by tagging the post of the property with tags such as "Aspen," "Ski Aspen," "Aspen Vacation," etc., people who are searching for all things related to Aspen will see pertinent properties. Depending on the viewer, this will increase shares and views, as well as online traffic to the property listing.

Why not include a video that highlights the property features? Videos can be played and started at any time for potential buyers. This will allow potential buyers to study and analyze the property at their own pace.


Professional perspectives
By allowing an experienced realtor to market your home, sellers are gaining valuable expertise that might otherwise be missed with a do-it-yourself approach. By allowing an experienced online marketer the chance to showcase your home, it gives your property the best chance to shine in an already competitive market. By working with somebody who knows the ins and outs of Aspen, they will be able to help make the property stand out from the rest.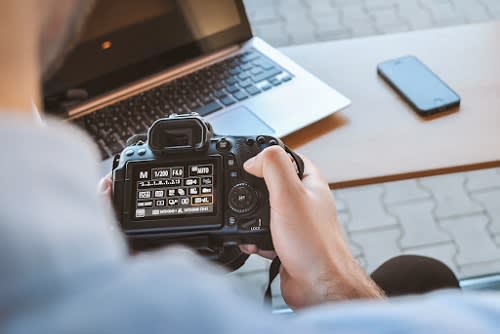 One such example that comes with online marketing is the aerial perspective. A well-trained drone photographer can give your home an edge over the competition. Depending on the location, a home that is able to showcase proximity to mountains and waterfront through a bird's-eye view could be the deciding factor when convincing potential buyers to make an offer on the property.

Aside from aerial photography using drones, standard photos are just as important, if not more. Photos taken need to be sharp, clear, and very detailed to be used online. Too often, photos do not do a home justice or simply fail to capture the essence of each room. Instead, by marketing your home online, it can be guaranteed that a highly trained photographer will generate stunning images of the property with only the very best photos appearing online.


It's all in the details
Additionally, there may be other highlights of the home that could otherwise be missed. Perhaps the property showcases gorgeous sunrises or sunsets. Maybe the landscaping can't be as easily appreciated from a boring street view. Do you want to show off the perfect accent lighting that enhances the feel of the landscaping? By allowing a professional photographer to capture these features and promote them online, it is the perfect way to bring major attention to your property listing.

Furthermore, the written description is important when using online marketing to advertise your home. After all, attention is in the details. While it is important to include the basics of the property, it is absolutely crucial that your home's unique features stand out the most. By allowing a professional the chance to market the home online, you can be assured that the most attractive details will not be missed. For example, a heated floor can be one such item that takes a listing from good to great, especially in the Aspen area, where temperatures can drop to below zero degrees. Features such as fireplaces, sky lighting, and built-ins should also be listed with as much detail as possible.

Additionally, floor plans are often an underutilized item when it comes to showing off a property. Floor plans can be a fantastic way for visual buyers to wrap their heads around the layout of the home and offer a way for potential buyers to mentally place furniture and decor. Many potential buyers find it helpful to picture the spatial layout before committing to making an offer on a home. By trusting your listing in the hands of a digital marketing expert, you can be assured that a floor plan can be a part of an online listing that further highlights the property.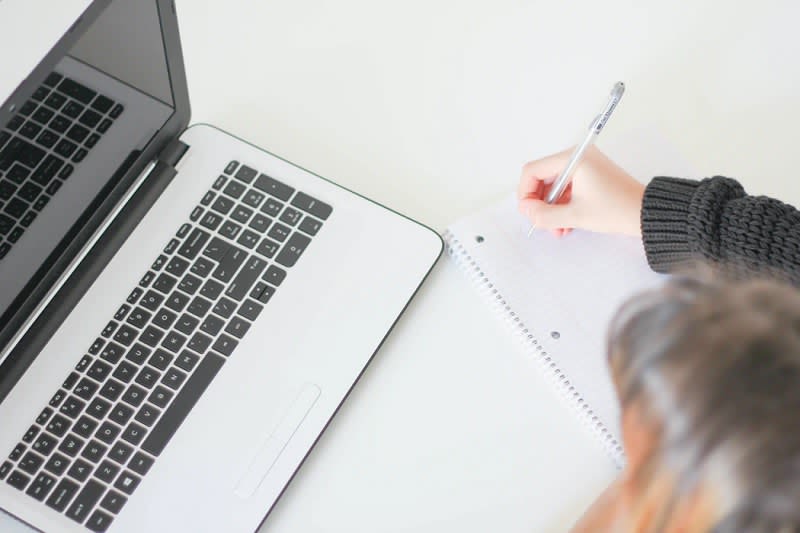 In short, there is no better time and no shortage of reasons why you should market your Aspen home online. In the wake of the pandemic, more and more people are using the internet to screen properties prior to viewing in person. If you are looking for the best possible resource in the Aspen area for guiding you through the online listing process, look no further than Saslove & Warwick as your trusted, local real estate team. Whether searching for your next Aspen property, looking for expert real estate advice, or thinking about marketing your Aspen listing online, be sure to contact the premier Aspen real estate team for all your property needs.