Whether you're making the decision to live in Aspen or just planning a trip to the area, there's plenty to see and do here. The city itself is a wonderful combination of outdoor adventure, diverse culture, and high-end shopping. It's noted for its beautiful historic hotels, small cafes, and boutiques of all types. For those who are planning a trip to the area or a weekend out, it helps to know what the area's best family-friendly attractions and activities are. There's no shortage of options.
If you're considering buying
homes for sale in Aspen
, turn to the team at Saslove & Warwick to find your dream home. In the meantime, consider taking on one or more of these activities for the whole family.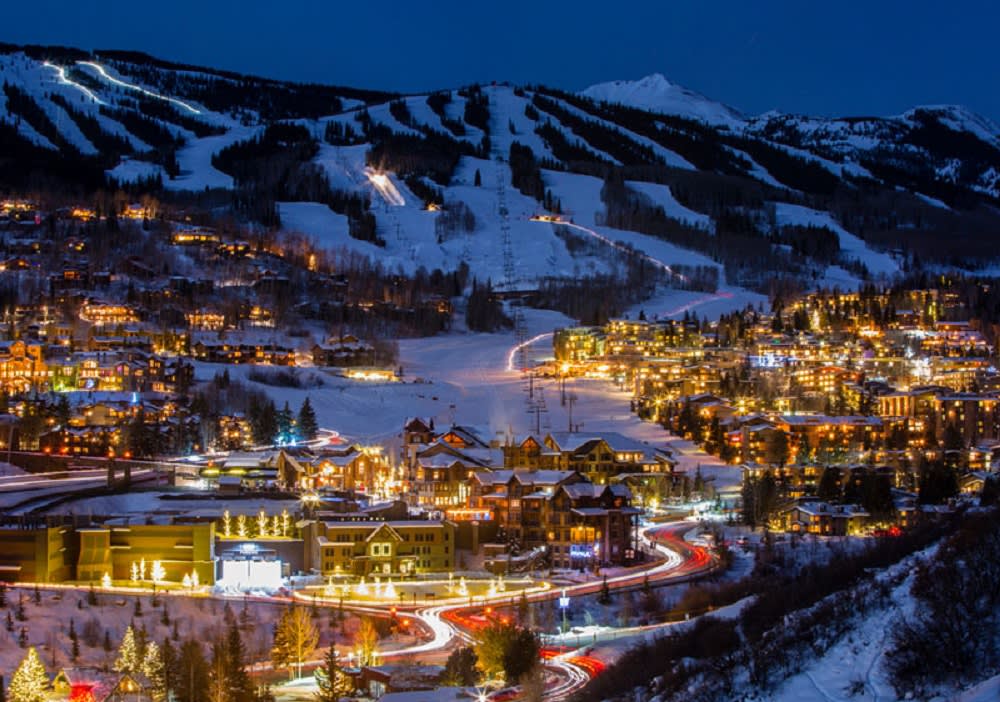 Photo courtesy of powderhounds.com
1. Hike and bike the Rio Grande Trail

For those who want an outdoor adventure available from spring through fall, the Rio Grande Trail is the ideal choice. It's a flat, paved trail, which makes it a good option for biking. Still, this out-and-back trail allows you to explore some of the best natural elements of the area, from animal habitats to beautiful views.

If you're looking for another fabulous hiking location, check out Woody Creek Tavern. It's about 10 minutes from the heart of the city. It is also a good place for those who want to do some horseback riding.
2. Get outside and into the water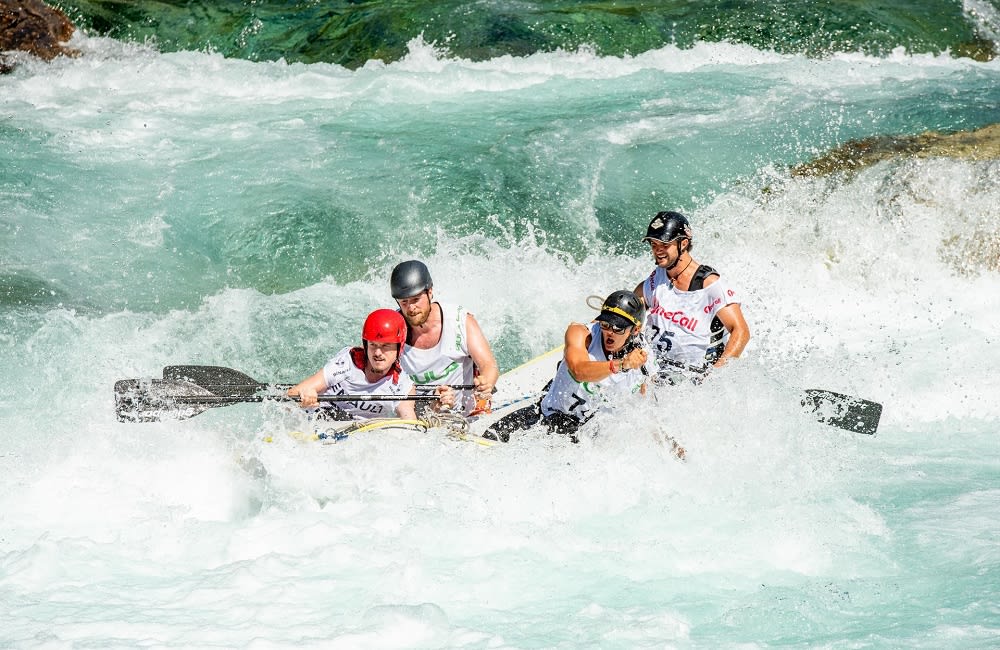 As the weather warms up, it helps to have access to some water fun. Aspen offers that in several ways. First, for older children and adults with swimming skills, whitewater rafting can be an exciting adventure. You'll find various areas guides and resources to help you make this happen, or you can bring your river gear. If you're local, you know that there's always something fabulous to explore here.

For a bit more fun, check out the John Denver Sanctuary. It's located on the banks of the Roaring Fork River. There's a children's area here that is perfect for those who want to do some exploring and cool off at the same time.
3. Explore the world-famous skiing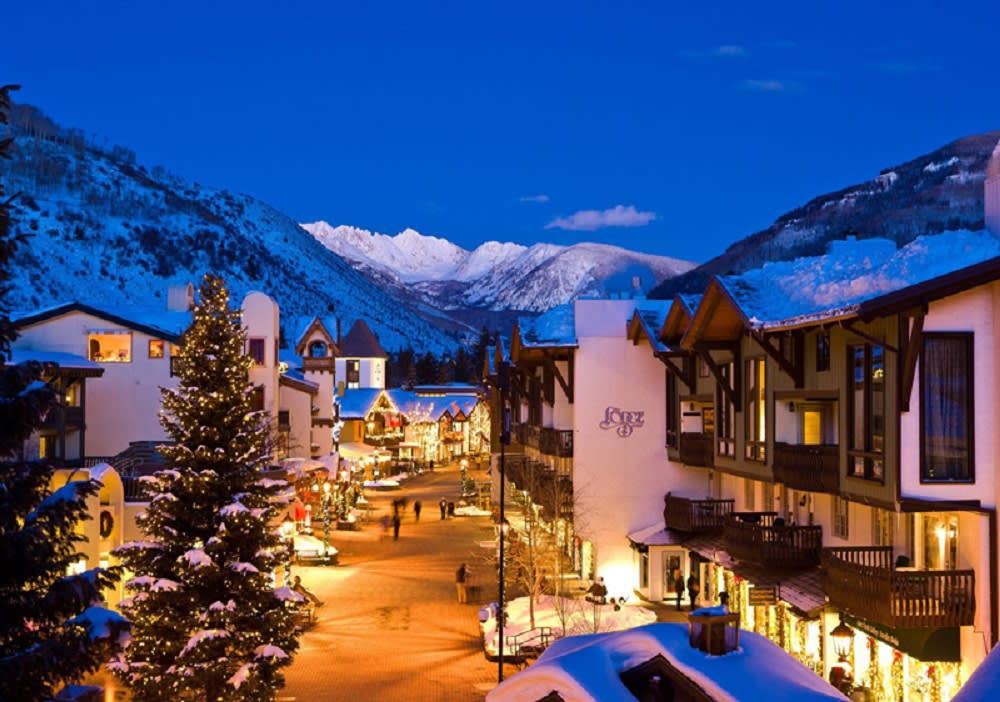 Photo courtesy of powderhounds.com
Skiing is one of the very best pastimes in Aspen. People come from around the world to do it. Families who may not have a lot of experience just yet should choose one of the ski resorts and make a day of it. Many offer ski lessons for young children through adults. You can also rent all the gear you need right at the location, which means you do not have to spend a lot of money on your first option.
One of the biggest resorts in the area is Buttermilk Ski Resort.
Snowmass Ski Resort
, Aspen Highlands Ski Resort, and Aspen Mountain Ski Resort are all fantastic options. Each one has an area for inexperienced and beginner skiers, along with areas for other fun winter sports. That includes snowboarding and even cross country skiing.
4. Go camping at Lincoln Creek

Families looking for adventure can easily find it in multiple ways in Aspen. For those who may want to get away from their Aspen home, a bit of camping nearby can prove to be a fantastic experience. One of the best places to do this is at Lincoln Creek Campground., but they can provide some of the best open areas for those who want to set up a tent. You can even bring an RV if you would like to.
5. Explore Maroon Bells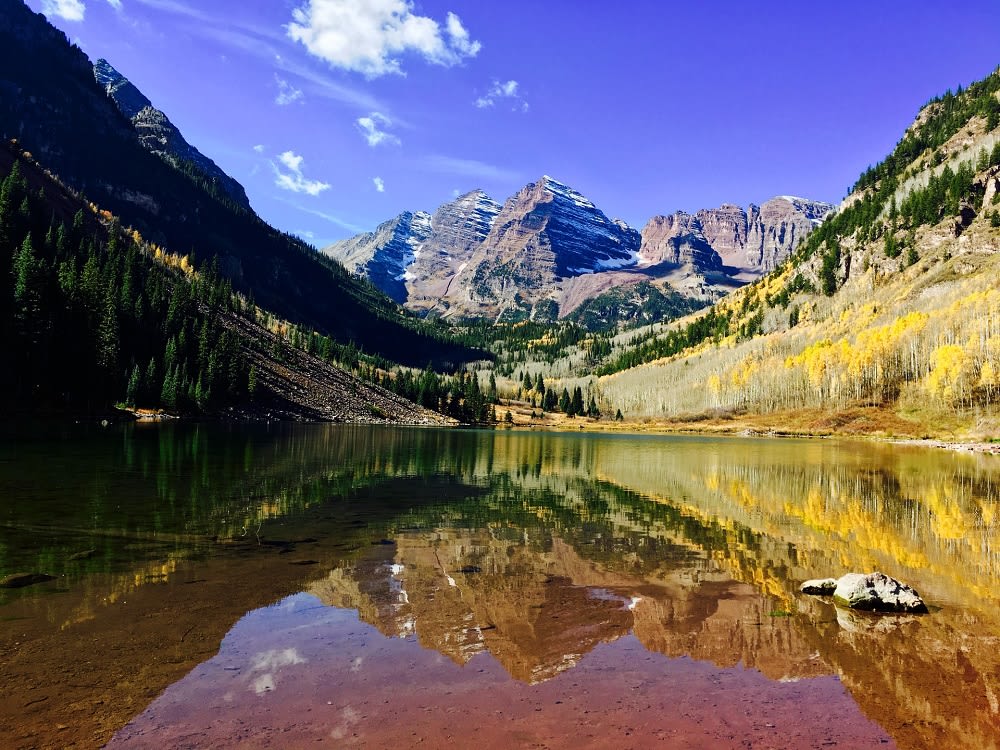 For those who are looking for some fun and beauty to go along with it,
Maroon Bells
may be the best location to explore those opportunities. It's a pair of snow-covered mountains called Maroon Peak and North Maroon Peak. It's possible to hike to them, but even viewing them in the distance can be stunning. What makes it unique is that, at the right angle and light level, the mountains turn a beautiful color of maroon. It's quite a sight to see.
There is no doubt these are some of the most majestic of the Rocky Mountains and are worth the drive or hike to see them. However, access is limited during the spring and summer to protect the area.
6. Go on a snowmobile tour

Exploring all that the area offers is a lot of fun, but there are many ways to do that. One option is to take a snowmobile tour. It's a fun way to spend a few hours and provides great access to the area's best amenities.

There are a number of locations that offer snowmobile tours, including T-Lazy 7 Ranch. They will take you up into the Maroon Bells themselves. Younger children are welcome, but they may need to be held by parents. The location even offers a hot chocolate break during the trip. It's a fun experience for kids of all ages.
7. Visit the rec center
The
Aspen Recreation Center
is a good place to find out what's happening locally and dive into the experience. The facility is open to the public, though there may be fees for some services provided. This is a hub for activity most of the time, and it's easy to find lots to experience here.
This is a fantastic place to come during the winter months when ice skating is underway. The area is mesmerizing with the surrounding mountains and twinkling lights. There are other activities throughout the year, including an indoor pool, sledding, and rock climbing. There are also programs for fitness, education, and other activities for kids, adults, and seniors.
8. Take in the Grottos White River National Forest

A visit to the Grottos White River National Forest may be in order for those with slightly older and more skilled family members. It's a small loop trail that can be kid-friendly, though you can make it more challenging by exploring the pools and waterfalls. This area is a good option for those who want a relaxing nature hike. You can bring along your dogs, too, but they have to stay on the leash. Some may love climbing the large rock formations in the area as well.
9. Visit the Aspen Center for Environmental Studies
Dive in and learn something new at the Aspen Center for Environmental Studies. There are a variety of activities to explore here, including tours that happen each day (or throughout the week). That may include snowshoe tours, ski tours, and much more. For those who want to truly experience the very best this area has to offer, a visit here should be in order. Check out all of the
current activities
planned for the area.
10. Plan a special hike

Another way to spend some time here is by hiking. Of course, there are many examples of hikes available throughout the area, but a few are fantastic for families.

One of those is along Hunter Creek Trail. There's also Smuggler Mountain Road. These two are rather easy and make good starter hikes for kids who are just learning about the area and the many amenities.
11. Visit Wagner Park and Mill Street Fountain

Sometimes the best way to have some fun is just to blow off some steam. You can easily do that at Wagner Park and Mill Street Fountain. It's a big playground with appropriately-themed mountain climbing gear. The kids will also want to dive right into the water fun here. There's a splash pad that is available typically during the summer months. This is a family-friendly location with much to offer, though it can get busy during the weekends.
12. Enjoy family-friendly meals
There are a number of different restaurants throughout the area, and most of them are very kid-friendly. If you are visiting from out of town and wondering where to eat, there are a few locations that should definitely top your list. Check out
CP Burger
for a good start. It's also a mini-golf location the kids will love. Or head to
Brunelleschi's Dome Pizzeria
. The food is fabulous, and the atmosphere is upbeat and enjoyable for most people.
Make Aspen real estate home with some help
There's simply too much to take in and do in Aspen on a trip. Why not purchase a home here?
Aspen real estate
is an exceptional value for many reasons. For some, it's an investment that can generate income for them for years to come. For active outdoor lovers, it's the ideal place to live and explore. No matter your goals, making the move starts when you
contact Saslove & Warwick
.

*Header photo courtesy of powderhounds.com